🦍 Bored Ape Creators Yuga Labs Bought Crypto Punks and Meebits IP
WoW Foundation & Unstoppable Women of Web3. Happy International Women's Month ♥️
Dear NFTimer,
Happy Women's History Month. I am so proud of every single person who identifies as woman building in this space. We are presented with a unique opportunity to build the foundation of web3 with inclusive values in our minds and hearts. By changing the power structures and giving voice to those who normally didn't have one, we can build a better internet, a better world, and a better future for not only ourselves, but for the next generation. I applaud all the women who went through struggles to give us the freedom we have right now, but the work is far from done. 🦸🏽‍♀️ Let's celebrate women, invest in women-led projects and companies, and highlight women's accomplishments. It is more difficult to make money as a woman. It's harder to get recognized or get funding as a woman. 🧞‍♀️
I attended House of First's Remarkable Women in NFTs event on International Women's Day. It was so amazing to see so many women in crypto! I am barely ever in situations where there are more women than man. Heck, I'm usually the only woman in many situations.🏋🏼‍♀️👩🏽‍💻👩🏼‍🎓
I want to say that I see you. I celebrate you. I appreciate you. ♥️ Keep rockin' & let's change the world together!
Also, I'll be at SXSW all week - so hmu if you'll be there. Let's connect IRL. Next week's NFTimes will be popping with news from Austin.
Dive in👇🏼
🎨 NFTs
Obviously the biggest news is BAYC CREATOR YUGA LABS BOUGHT THE IP RIGHTS TO CRYPTO PUNKS AND MEEBITS. You heard it right. For how much? We donno. But the first order of business was giving the IP rights of Punks to the owners.

Objectz is a new project by the artist Jimmy. This unique project is 3,333 3D generative images rendered in a web browser.

Lost Home Worlds is an NFT series of 333 virtual worlds that explore grief and memory through simulation.

IdolsNFT launched last week, and is the first staked ETH NFT project. It's the fairest launch I have ever seen. All of the funds from the raise went to the treasury. Holders of both NFTs and $VIRTUE tokens are in a cycle where by protecting a piece of the network, they get rewarded. Excited to see where this project will go.

pplpleasr is releasing Shibuya, a web3 video platform that allows users to engage and vote on the outcome of long-form content; read about the project here.

Warner Bros. is releasing 6 million DC Comics-inspired physical trading cards that comes with redeemable NFTs.

Foundation rolled out an update with new features. They also dropped their fees to 5%.

10KTF is dropping a collab with Gucci.

Diesel is dropping their first NFT collection.

JPG made some updates like "museum view" layout, and NFT imports.

KPMG Canada bought a World of Women NFT.

Blitwear outfits look really cool.
---
🔮 Metaverse News
CVS filed trademarks for "downloadable virtual goods, namely, a variety of consumer goods, prescription drugs, health, wellness, beauty and personal care products and general merchandise for use online and in online virtual worlds" to have its products in the metaverse. How do drugs in the metaverse work? I do not yet.

Cryptovoxels listed parcels in the Milky Way

Vogu Collective is now in Decentraland.
---
👾 NFT Games
MetaPortal launched $GAME, a gaming index.

Misfits Gaming Group announced a partnership with Tezos blockchain to launch video game platform, Block Born.

NFT gaming startup Immutable X is valued $2.5 billion after raising $200 million from Animoca Brands and Tencent.

Axie Infinity shared a sneak peek of Origin mouth cards.
---
🎶 Music
LimeWire is back! Formerly a peer to peer music sharing platform, LimeWire has been pretty much dead since 2010. New owners of the brand announced that they will relaunch the platform as a music-focused NFT marketplace. Recreating a beloved brand makes a lot of sense. Recently we also have seen a group trying to buy Blockbuster with the same sentiment. Join the waitlist here.

Check out PHONONS by Kor3design, a looping Async Music piece that represents life, evolution, discovery, mutation, and conflict through sound.

FTX announced a partnership with techno festival Tomorrowland.

Snoop signed two CloneX to Death Row Music.
---
⚽️ Sports
Sports betting company DraftKings became an official official validator for the Polygon network by Zero Hash staking Polygon's native token MATIC on behalf of DraftKings.
---
🎥 Movies
Dolphin Entertainment will produce TV shows, games, and music with Flower Girls NFT project.

Co-creator of 2 animated Adult Swim shows, Will Carsola, is designing an NFT collection for canned water brand Liquid Death called Murder Head Death Club.
---
🔥 What else is hot?
Largest NFT-backed loan: 101 CryptoPunks put up as collateral

TreasureDAO marketplace had an exploit.

CEO of eBay Jamie Iannone said that the company is exploring "new forms of payment to add."

The Sandbox Game is granting $25 million to World of Women to launch the WoW Foundation. Sandbox will provide the funds over five years, some of which will be used in initiatives related to Sandbox. One of the those is that WoW Foundation will create 3D avatars of World of Women NFTs which their respective holders can use within The Sandbox. WoW will also create a WoW Museum, WoW University (education), and WoW Academy (incubator).

Another initiative came from Unstoppable Domains. As part of their efforts to support women in the crypto, they are pledging $10 million for their "Unstoppable Women of Web3" program.

Last Wednesday, President Biden signed the Executive Order on Ensuring Responsible Development of Digital Assets. Many within the crypto community are optimistic that it will lead to clearer regulations and a fair approach toward assets. Biden also expressed that they are thinking of a digital version of the dollar.

Pro-crypto senator Cynthia Lummis has been working on the "Responsible Financial Innovation Act" since last year and the bill is expected to give guidance about the capital gains through mining, staking, and spending.

Democrat Senator of Oregon Ron Wyden said that he wants to be "on the side of the innovator" when talking about crypto.

Financial services company Stripe launched its crypto services, enabling companies to use Stripe as payment method for crypto and NFTs.

Apple co-founder Steve Wozniak praised Bitcoin's underlying mechanics in an interview with Business Insider. He described it as being "the only one that's pure-gold mathematics." He has a crypto project of his own too.
newsweek.com/wanted-dead-al…
Alex has financed Unicorn Hunters where startups make pitches to an online audience. Alex also created a 'Unicoin' token based on the success of investments, like stock. I am proud to have Alex as a friend.
unicornhunters.com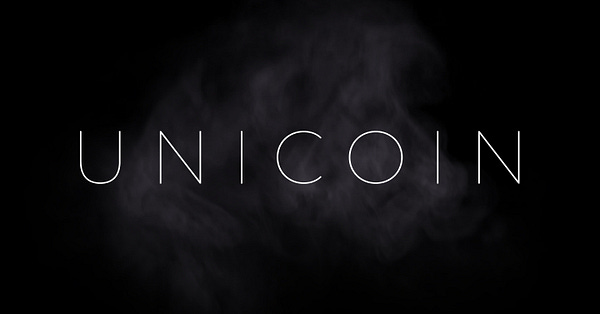 Unicoin.com
Next Generation of Cryptocurrency and a Tokenized Global Innovation Fund
unicoin.com
Pussy Riot co-founder Nadya Tolokonnikova announced launching UnicornDAO, a DAO that will solely invest in female, non-binary and LGBTQ+ artists in web3. DAO self identifies as "a feminist movement aiming to tackle patriarchy in Web3."
📖 Reading List
🤪 Cool fun beans
HODLer Snapshots are now available in Manifold Studio, where creators can reward collectors by taking a snapshot which can then be used to airdrop them ERC-1155 tokens.
🧵 Threads
Tell me what you're working on in the discussion thread! I'll make sure to check it out, and you might get a feature in the next NFTimes edition! 
If you like this newsletter, please share it with your friends!
Follow NFTimes on Twitter here & you can follow the Author here.
FYI: Last week was the first time NFTimes didn't drop to your newsletters. I'm just one person with a full time job & 2 newsletters so I needed a mental health break. Just letting you know ♥️
💃🏼
💃🏼
💃🏼
Disclaimer: Investing in NFTs comes with inherent risk including technical risk, human error, platform failure and more. This newsletter is strictly educational and nothing we offer is financial advice. We are not professionals or licensed advisors. Views my own and not any other company I'm affiliated with.